Philippine National Railroad

Still slow, still unreliable, but still alive and serving the Bicolanos. This gives new meaning to nostalgia.

It is the railway system that made Iriga the center of trade and commerce for its neighboring towns of Baao, Bato, Buhi and Nabua.

Bus Service

Iriga City is served by numerous bus companies that ply the north and south routes to and from MetroManila. The average bus ride to and from MetroManila is about ten (10) hours one way. Buses are typically air conditioned and show movies along the way and stop at predesignated rest stops for people to stretch, freshen up and use bathrooms.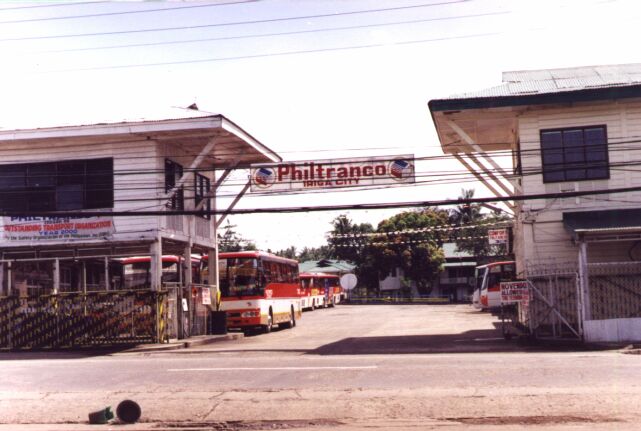 Philippine Transport Company (Philtranco)

The former ALATCO, the pioneer of organized bus service in the nation is now the largest bus company providing transport service across Luzon, Visayas and Mindanao.
Philippine Airlines has daily service to both Naga (actually located in Pili, Camarines Sur) and Legaspi Airports. Naga Airport is located about 25km north while Legaspi Airport is about 60 km south. Flying into Naga and Legaspi Airports afford breath-taking views of the coastal areas, farm lands and mountains such as Mount Isarog, Mount Iriga and Mount Mayon.

Mount Iriga is an extinct volcano that last erupted in 1641 while Mount Mayon remains active and still is considered as having the most perfect cone of all active volcanoes in the world.

Flight time is about one (1) hour from Manila Domestic Airport.